Advantec è lieta di annunciare in partership con RACOM la rinomata piattaforma di radiomodem e radiorouter RipEX VHF/UHF per l'utilizzo in reti Smart Grid, SCADA, M2M e IoT.
RipEX e RipEX2 sono apparati nativi IP, Software Defined Radio con sistemi operativi Linux, progettati per applicazioni mission-critical.
RipEX è un radiomodem di prima generazione, collaudato nel mercato dal 2011 e utilizzato in migliaia di installazioni. E' possibile abilitare opzioni ROUTER STATICI CON PERCORSI IP DI BACKUP PREDEFINITI.
RipEX2 è stato introdotto nel 2018. Questo radiorouter "best in class" di seconda generazione, offre miglioramenti significativi, soprattutto in termini di velocità dei dati, sicurezza e numero di interfacce.
E' possibile abilitare opzioni ROUTER DINAMICI che utilizzano evoluti protocolli tipici del mondo routing BABEL, OSPF, BGP ma applicati alla radiocomunicazione.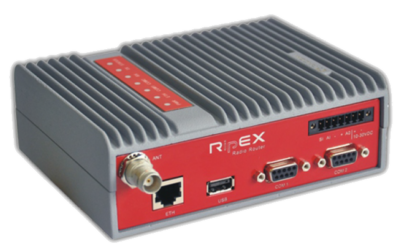 RipEX
166 kbps / 50 kHz / 16DEQAM
1× ETH, 2× COM, 1× USB
RF 0,1– 10 watts
Range – 40 to +70 °C
WiFi management
Protocolli custom
Backup routes
Fast remote access
IPsec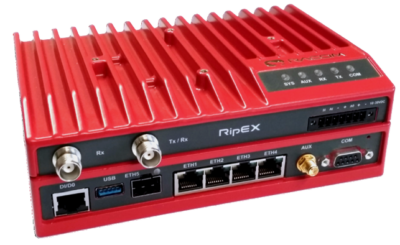 RipEX2
1.7 Mbps / 300 kHz / 256QAM
4× ETH, 1× SFP, 1× COM, 1× USB
Compatibile RipEX, plus:

6.25 – 300 kHz channel size
ACM, Adaptive FEC
RADIUS
HW tamper proof
Expansion ready – mPCIe
Full-duplex
Tutti i dispositivi RipEX e RipEX2 forniscono un servizio affidabile 24/7 per applicazioni mission-critical per servizi di distribuzione Elettricità, Gas, Acqua, nonché settore della Meteorologia, Oil & Gas e molte altre applicazioni.
Vuoi saperne di più sui radiomodem RipEX?
Iscriviti al WEBINAR "Next Generation IP Radio Modems", giovedì 9 giugno alle ore 10.30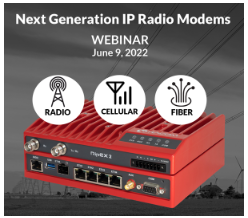 VHF/UHF, Cellular, Fiber, Ethernet, Serial in One box
Data speed and Network throughput
Static and Dynamic routing & Backup routes
Different protocols on Radio channel
State-of-the art Security features
Non esitare a contattare il tuo Account di riferimento. Il nostro team è in grado di soddisfare ogni tua esigenza.